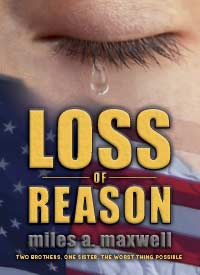 Loss Of Reason: A Thriller (State Of Reason Mystery, Book 1) by Miles A. Maxwell
If your sister lived New York City when it was hit by a nuclear bomb would you take the slimmest chance to try to save her?
Step-brothers Franklin and Everon are determined to find and save their sister Cynthia, her husband and infant child. An exciting tale of love and sibling-hood.
[Read more…] about Loss Of Reason: A Thriller (State Of Reason Mystery, Book 1) by Miles A. Maxwell